Move With Grace Dance Studios is an award winning concept which was started by Robyn Tedesco in 2004.  Having previously been the director of Fergus-Elora Academy of Dance under the ownership of Sandy Coope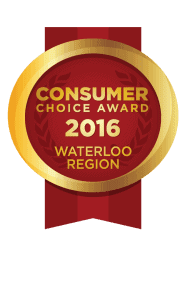 r, Robyn decided to open a Move With Grace in the beautiful community where she had so many friends 10 years ago.  Move With Grace is a Chartered studio with the Canadian Dance Teachers Association as well as being a fully accredited Acrobatic Arts training facility, and offers examinations in all major stage disciplines as well as recreational and competitive dance opportunities.  We have been strategic partners with Conestoga College, Stratford Festival, Waterloo Catholic District School Board and many other organizations.
Move With Grace has been voted the Best Dance Studio in Waterloo Region by 2016 Consumers Choice Awards!