Move with Grace Dance Studio, Cambridge Ontario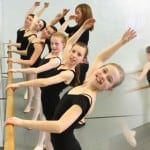 NEW!!!  Ballet, Jazz, Acro, Hip hop and Kidazzle for our recreational students now offered in the summer
NEW!!!  Super Acro Wednesdays … three hours of acro for our  10 and over students who have achieved level two acro or above,  hour one acro warm- up and basics,  hour two partnering,  hour three tumbling.
Once again offering SUPER Tuesday superior competitive dance training.
Like Always our 8 week sessions actually run for 9 weeks ….. so you can have a vacation.
Registration is on Now!  Register online
CLICK HERE
Or Call to book an appointment at the studio
Click below to see schedule