We are Move With Grace dance studios and we believe that Dance helps kids reach their full potential, build confidence and inspires pride! We build confidence in kids through dance in a fun family environment leaving them with a sense of belonging, purpose and pride.
Watching your child shine with joy while learning dance is as rewarding for you as it is for them.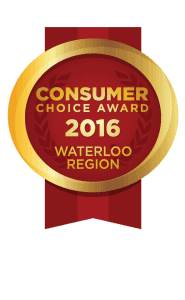 Our dance studios are named the best dance school not only in the city of Cambridge, but also in the Region of Waterloo read about it here!
We can confidently boast this as the winners of the 2016 & 2017 Consumers Choice Awards for Waterloo Region- Best Dance Studio. The Cambridge Times Readers Choice Awards have also awarded Move With Grace dance studios the 1st Place Diamond Award - Best Dance School for 12 years since our formation back in 2004.
We provide dance classes for children ages 2 to 18 in Cambridge & Fergus Ontario. Because our studios are located in a regional area we have many clients from Kitchener, Guelph, Elora, and Wellington counties as well as the Region of Waterloo.