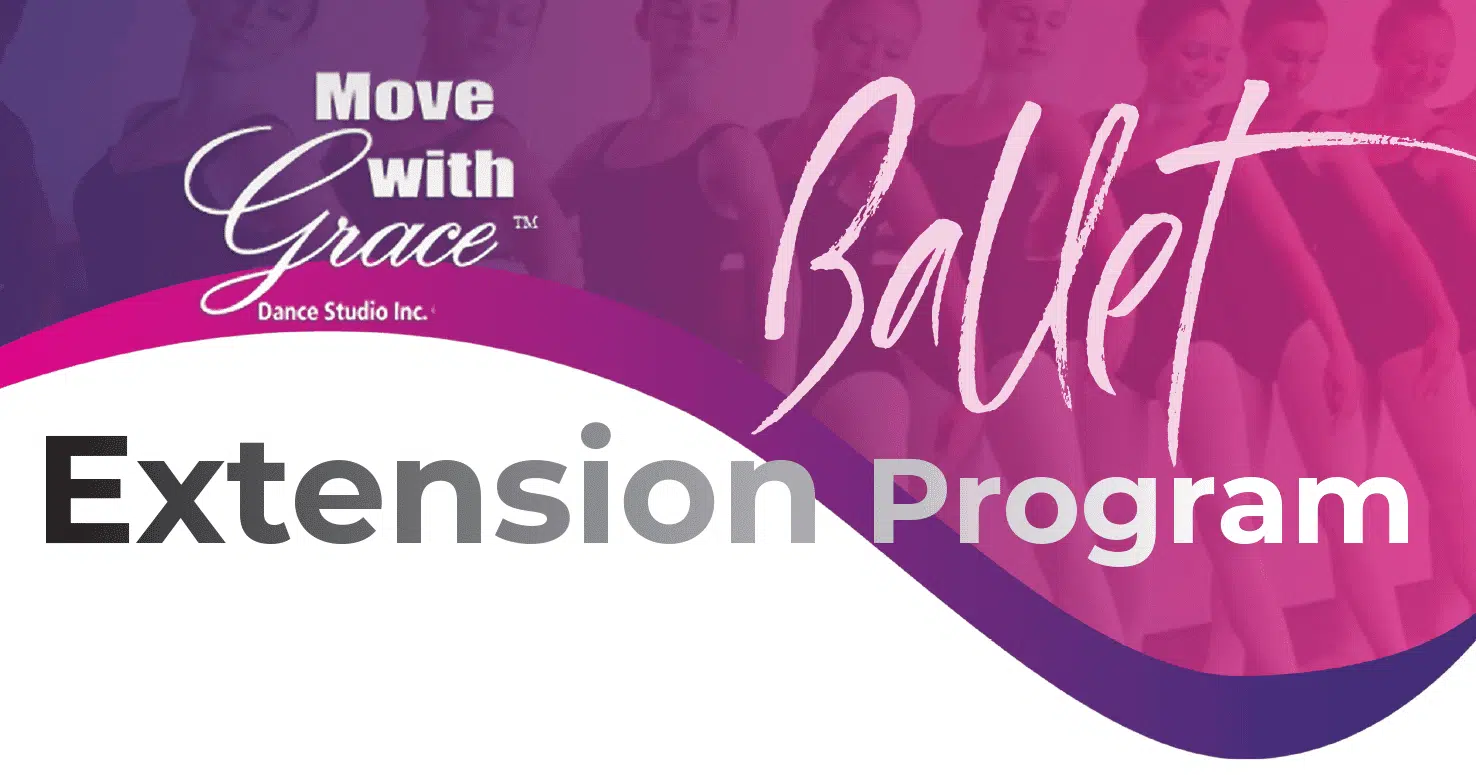 Move with Grace offers a Ballet extension program
by invitation/audition only.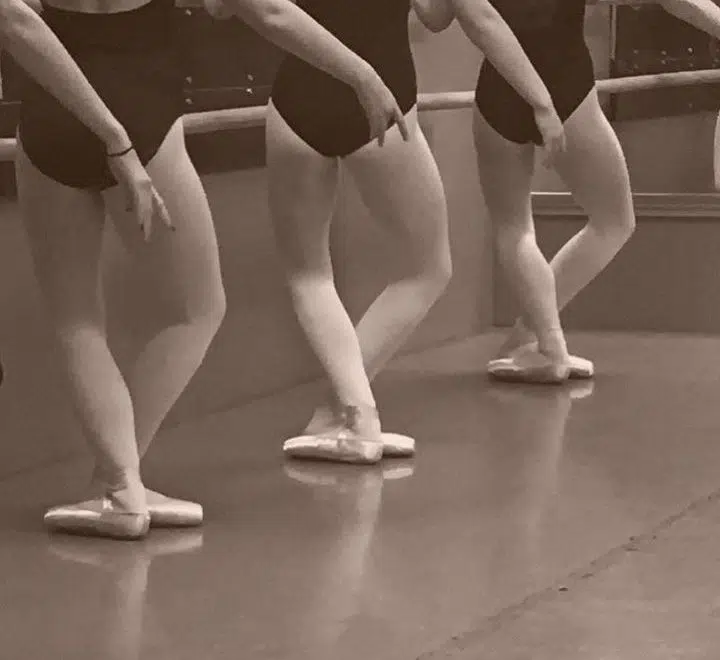 The students will begin to understand theory, anatomy, dance history, we will often have homework tasks, mindset, goal setting and every week we focus on the examination syllabus for that child's level.

Not all dancers will be invited to sit every exam. The technique level and ages will be a consideration.

Times will be determined after Miss Robyn has done the Auditions/Invitation.
Our goal with our extension students is that they obtain their Intermediate exam before they graduate high school. This exam is the prerequisite for the teachers certification with the Canadian Dance Teachers Association or PAEC.
Many of our dancers have exceeded that goal obtaining their Advanced Certificate before heading off to University.
They are really a very dedicated, focused, talented group of dancers.
Is the Ballet Extension program right for my dancer?
Take a look to see if the many benefits of the Extension program will fit the goals of your dancer
FIRST (& Simply) Ballet Exams make you better at Ballet
Sustainable change and rapid growth has to come from students intrinsically wanting to improve. By placing a goal (the exam!) in front of them, they aim to achieve.
As an adult ballerina or parent of a ballerina, it's easy to see the benefits of ballet and why you should train consistently and regularly. But most of the time a younger student needs something more tangible. A grade. An exam. A result. A reward.
So if a student has an intrinsic want and need to improve then of course it's only natural that the classical ballet technique improves at a much faster rate. Very few children can successfully train in ballet without some sort of direction or goal.
Miss Robyn LOVES to encourage Classical Ballet.
SECOND Ballet exams are extremely fair
A ballet examiner is expertly proficient in one classical ballet syllabus and only examines that syllabus. This means he or she has seen thousands of students perform the same set exercises across the country and can make a fair assessment of where the student sits on their syllabus grading system. Canadian Dance Teachers Association & PAEC are national examining bodies
www.cdtanational.ca
THIRD Ballet exams are excellent for training mindset
When entering an exam, the student is required to focus and adapt a strategic mindset. Strategy and critical thinking set students up for a successful exam experience that allows them to apply strategy and thought to other challenges or projects in their life.
Before my students sit their exam, we spend quite a bit of time talking about words that best describe how they should enter the exam; calm, mindful, focused, collected, polite, respectful, alive.
Imagine how a student can take this practice into so many other areas of their life!
My three children all did ballet exams. They will tell you that high school exams and public speaking were easy for them since they had conquered the fear of entering a ballet exam.
FOURTH Healthy habits lead to success
Ballet is all about making healthy habits. Students enter the studio with respect for the space, their peers & the teacher/examiner.
Once class starts, the habit of starting with barre, working towards the centre & finishing with large jumps sets habits, pace & ritual that translates into other parts of their life. When preparing for ballet exams, the habits & rituals are heightened. Students are expected to line up, enter in formation, make their way to the barre, greet the examiner & turn in the same direction to start class.
These rituals, rules and habits during the process of sitting a ballet exam instills a deep discipline in any little ballerina.
FIFTH Emotional agility
If you suppress emotions, emotional growth gets stuck. Radical acceptance of how you're feeling at any given time is important and being able to label the emotion & move on is very important. Students, regardless of how they're feeling, are encouraged to work through combinations in a ritualistic order that allows them to simultaneously work through a difficult emotion & take their mind off whatever was bothering them. Hence why they always feel better leaving class than when they entered! Ballet exams also make students very vulnerable. During the preparation to sit an exam, the teacher will highlight and critique a student's weakness to help them improve. The ability to handle criticism is a prerequisite for success. Ballet exams help mold students' emotional agility to process, navigate and accept difficult emotions and thoughts whilst receiving criticism through increasingly difficult combinations and challenges thrown at them.