Dance fosters growth in kids. Robyn Tedesco leading the #1 Cambridge dance studio
Robyn Tedesco,
Artistic Director
"Helping kids
find their passion
and resilience

is so rewarding."
Watching kids become successful adults is a tremendous source of satisfaction for me. Creating confidence in children through dance and the performing arts is magical. Seeing their pride and joy grow while they develop because of dance is an amazing thing. – Robyn
Our secret to success is simple, we focus
on the child
We have created the best kid's dance classes in Cambridge
Move With Grace Cambridge dance Studio director Robyn is a seasoned veteran of the performance industry with over 30 years of professional experience in both teaching and stage. Her performing arts and dance academy is the leader in dance classes, lessons, and education in performing arts in the Region of Waterloo.
Cambridge dance studio wins
"Best Dance School"
in Waterloo Region – Consumers Choice Award giving the studio recognition for the best kid's dance classes in the region!
Winning the Consumers Choice Award Waterloo Region for 5 consecutive years #1 Best Dance Studio, and over 15 years the Readers Choice Award – 1st place Diamond winner – Best Dance School in Cambridge, Ontario. Also nominated for the Best Business under 50 employees in Waterloo Region by Junior Achievement. Robyn's studio is the proven leader in quality dance education as well as honoring the mission of "building confidence in kids and successful adults through dance and the performing arts." Move With Grace is a center for pride not only for the students who attend but also for Robyn and her team to share the joy of achievement in children's success and potential!
"By focusing on the child, the studio is not all about me and my ego, it's about them and their success. This has made out dance school the #1 Best Dance Studio in both Cambridge and Waterloo region." The recognized leaders in dance and the best kid's dance classes.
Live, breath, dance, repeat…
Classically educated in ballet, modern, contemporary, jazz & tap she attended both Ryerson University and the University of Waterloo attaining a BA (Dance) Her training has included studying the Cecchetti Method at the National Ballet of Canada, Royal Academy of Dance, CDTA Ballet, ADAPT Jazz and Tap; and recently both levels 1 & 2 Acrobatic Arts Certification, Progressing Ballet Techniques, and Alexa Flexibility.
Her performance, acting, and choreographic credits include roles in plays such as "Grease the Musical," "The Bacchae," the movie "One Magic Christmas," "Music Box Dancer" with Frank Mills, and many more.
She has been twice recognized by the Government of Canada for Contribution to the Arts in a cultural exchange with The New York High School of the Performing Arts made famous as the setting of the movie " Fame"
& for her participation in representing Canada in the 1988 Louisiana World's Fair.
She has provided expert instruction at conferences and conventions for Performing Arts Educators of Canada, the British Association of Teachers of Dance, and the Canadian Dance Teachers Association.
Adjudication credits include over 50 different festivals and events for major competitions across Canada. In 2017 she was asked to adjudicate the I.D.O. Commonwealth Cup of Dance in Sun City, South Africa as the Canadian judge. Robyn is a certified member of the Certified Dance Adjudicators the International Association of Dance Adjudicators and a partner and instructor for A.C.E. Certification of dance judges. Robyn also lists with the Dance Judge Organization.
While directing her Cambridge dance studio; Robyn is also a contributor, consultant, writer, choreographer, presenter & speaker for multiple educational and arts organizations and projects.
Developing the best kid's dance classes and dance lessons with her "positive growth oriented language," Robyn has been able to share her message of building resilience in dancers into a wider audience than the studio.
Recently, she has also assisted in the mentorship of some women's groups dealing with individuals in crisis. Her talks center around children's development and success are well received by parents and students when asked to speak to competitive teams at other studios around Ontario or at workshops. Here is one of her Vlog posts on "The Power of Words" that she recorded at her Cambridge dance studio for Inspire Dance Magazine.
Robyn Tedesco is the director of one of Canada's premier dance competitions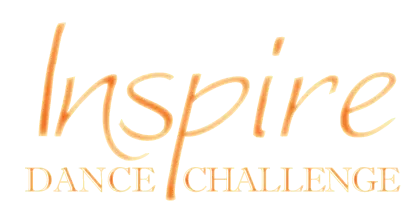 Both as a Mom and Dance Teacher Robyn knows both sides
Robyn is the mother of three amazing and successful children, all of which are very different. One of her biggest takeaways from being a Mom is that children all learn differently to different degrees". This gave Robyn a very different insight than the clinical studies of Child development she had from university. She worked on exceptionalities and the developmental stages of learning in children.
These ideas have translated into the programs she has developed for her Cambridge dance studio. All three of her kids were competitive dancers and all manifested their skills and growth differently, which provided amazing insight to her teaching and further work in child development.
The approach has resulted in award accolades and recognition of producing the best kid's dance classes in the area.
Travel & international dance performance
Robyn enjoys travel both for work and for leisure and often brings tours of dancers to Europe to experience culture and perform.
In 2017 Robyn organized a touring team and produced a show to promote a cultural exchange with Spain. She produced a Canadiana talent showcase for 40 dancers and 26 parents from Southwestern, Ontario. Dancers rehearsed the performance showcase for several months prior to the summer performances in three cities on the Sun Coast of Spain as part of their local cultural activities and promoting the Canada 150 celebrations. The event was showcased on Televisió de Catalunya.
Cambridge Dance Studio Move With Grace performing in Spain and celebrating Canadian talent
In 2019, a similar touring company traveled to Italy where they performed in four different multicultural celebrations from Naples to Venice! The performers were taken back from the view from the stage over the cliffs of Sorento on their final night's performance. Dancers realized that the vehicle of dance was not only providing them an amazing skill and personal growth but an amazing international travel opportunity & memories to last a lifetime! They still talk about that trip in the Cambridge dance studio where it all started.
Leading the #1 Best dance studio in Waterloo region, & being recognized for having the best kid's dance classes in the city of Cambridge; Robyn was privileged to be one of the choreographers for Team Canada in at the IDO world championships in Poland 2018.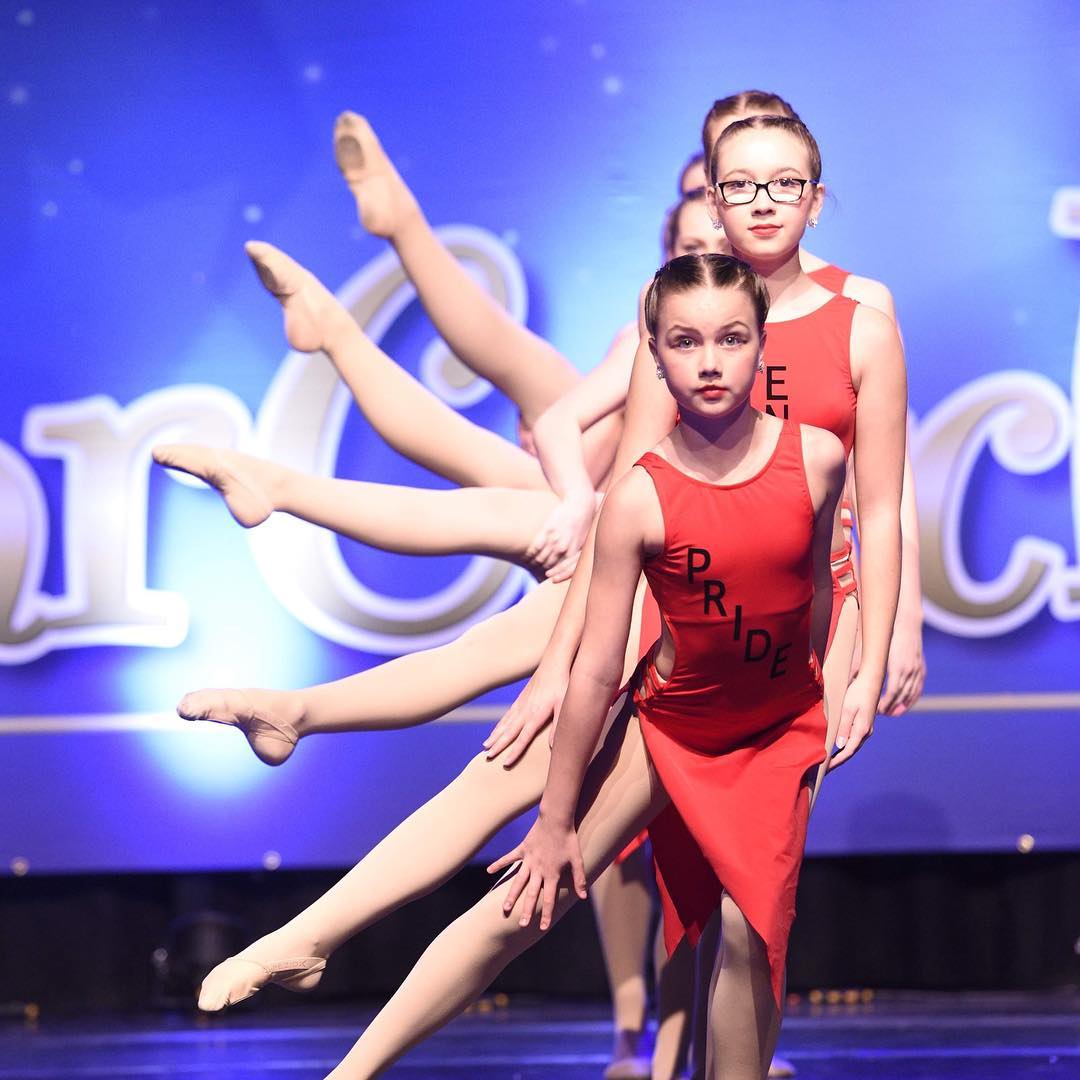 I'm just starting to consider dance for my child and I'm not sure where to start?
You've come to the right place! We are specialists in creating a welcoming safe and inclusive environment for all students. The most important thing as a parent I would look for in any program is fun and friends along with an athletic activity, dance with us is all of that! Through our award winning process dance builds confidence and resilience in kids giving them a sense of accomplishment, belonging and purpose!
You can text me directly any time to discuss things 519-716-3262 or simply fill out a trial class request CLICK HERE
My dancer is experienced but we've heard about the amazing reputation of MWG I just need to ask a few questions?
Totally the right call! Before you move from any other dance studio my first question is "what are your reasons?" I hope it is a congratulations for relocating to this region! If that isn't your reason it means you have some pain points we need to discuss. Finding a "good fit" is the most important thing for everyone and I wont speak poorly of any other studio; this region is blessed with several amazing choices. What I will do is tell you what we do that has gained us a reputation for excellence without compromising on being kind grateful and generous. We lead by example, we are dealing with the most precious of people – your kids. Our positive growth oriented studio policies and teaching methods promote good mental health in children. We do this with caring instructors that are about the kids! Highly qualified adults that both know how to deliver an exceptional dance lesson but also to build up the confidence and resilience in children. We have been voted the best dance studio in Cambridge and in Waterloo Region many times by multiple independent organizations. We have the best kid's dance classes because we are all about the children. Come and see for yourself, TXT me 519-716-3262 or book a free trial class CLICK HERE
You sound competitive, I'm not looking for competitive dance…are you too serious?
We have dance for all types of kids and at many levels, so don't worry 🙂 I will tell you that the TV show dance world is scripted reality and not real by any means. We do have a healthy pre competitive and fully competitive team at our studio. Our team wins quite a lot at regional events and we have had several children (8 in 2018) on Team Canada to Poland. We have two gold medals, one in Ballet formations and one in Jazz formations from that year. It has been my experience that the kids in these programs develop a stronger focus and self discipline as they work towards the teams goals. Our approach on competitive sports is that of it being a competition against your own last best performance.
Our recreational dance is exceptional as well, it is a tremendous way to build joy and pride in a young student. It is why we have won so many awards for our recognition of having the best kid's dance classes in Cambridge.
If you are interested in telling me about your amazing child and their goals and dreams I can be reached directly at 519-716-3262 or come to see for yourself and have a free trial class CLICK HERE