Move With Grace Cambridge dance Studio director Robyn is a seasoned veteran of the performance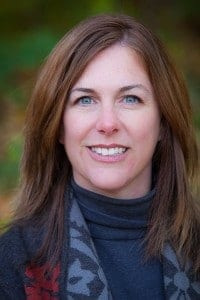 Watch kids become successful adults is a tremendous source of satisfaction for me. Creating confidence in children through dance and the performing arts is magical. Seeing their pride and joy grow while they develop because of dance is an amazing thing.
industry with over 30 years of professional experience in both teaching and stage.   Her performing arts and dance academy is the leader in dance classes, lessons, and education in performing arts in the Region of Waterloo.  
Cambridge dance studio wins "Best Dance School" in Waterloo Region – Consumers Choice Award
Winning the Consumers Choice Award Waterloo Region for 5 consecutive years Best Dance Studio, and over 15 years the Readers Choice Award – 1st place Diamond winner – Best Dance School in Cambridge, Ontario.  Also nominated for the Best Business under 50 employees in Waterloo Region by Junior Achievement.  Robyn's studio is the proven leader in quality dance education as well as honoring the mission of "building confidence in kids and successful adults through dance and the performing arts."  Move With Grace is a centre for pride not only for the students who attend but also for Robyn and her team to share the joy of achievement in children's success and potential!   
Classically educated in ballet, modern, contemporary, jazz & tap she attended both Ryerson University and the University of Waterloo attaining a BA (Dance) Her training has included studying the Cecchetti Method at the National Ballet of Canada, Royal Academy of Dance, CDTA Ballet, ADAPT Jazz and Tap; and recently both levels 1 & 2 Acrobatic Arts Certification, Progressing Ballet Techniques, and Alexa Flexibility.
Her performance, acting, and choreographic credits include roles in plays such as "Grease the Musical," "The Bacchae," the movie "One Magic Christmas," "Music Box Dancer" with Frank Mills, and many more.
She has been twice recognized by the Government of Canada for Contribution to the Arts in a cultural exchange with The New York High School of the Performing Arts made famous as the setting of the movie "Fame" & for her participation in representing Canada in the 1988 Louisiana World's Fair.
Robyn is a contributor, consultant, writer, choreographer, presenter & speaker for multiple educational and arts organizations and projects.  Recently, she has also assisted in the mentorship of some women's groups dealing with individuals in crisis.  Her talks centre around children's development and success are well received by parents and students when asked to speak to competitive teams at other studios around Ontario or at workshops. Here is one of her Vlog posts on "The Power of Words"
She has provided expert instruction at conferences and conventions for Performing Arts Educators of Canada, British Association of Teachers of Dance, and the Canadian Dance Teachers Association.
Adjudication credits include over 50 different festivals and events for major competitions across Canada. In 2017 she was asked to adjudicate the I.D.O. Commonwealth Cup of Dance in Sun City, South Africa as the Canadian judge. Robyn is a certified member of the Certified Dance Adjudicators International Association of Dance Adjudicators and a partner and instructor for A.C.E. Certification of dance judges. Robyn also lists with the Dance Judge Organization
Robyn is also the Director of one of Canada's largest dance competitions, Inspire Dance Challenge, and CANI dance workshops & conventions.
She is the mother of three amazing and successful children, all of which are very different.   One of her biggest take aways from being a Mom is that children all learn differently to different degrees".  This gave Robyn a very different insight than the clinical studies of Child development she had from university. She worked on exceptionalities and the developmental stages of learning in children. These ideas have translated into the programs she has developed for her cambridge dance studio.  All three of her kids were competitive dancers and all manifested their skills and growth differently, which provided amazing insight to her teaching and further work in child development.
Robyn enjoys travel both for work and for leisure and often brings tours of dancers to Europe to experience culture and perform.
"Gratitude for the life I have been given and the impact I can have on young people is a tremendous source of joy for me and a strong sense of contribution to the next generation of performers.   I Don't necessarily see dancers, but future doctors, engineers, valedictorians, and successful humans.  I see potential through this thing we do…" 
Cambridge dance studio Move With Grace has been focused on helping to create confident kids through dance and the performing arts since it's founding in 2004. Robyn Tedesco has directed the studio since its inception and has taught thousands of children in the Cambridge area and Region of Waterloo.
"Leading this Cambridge dance studio has been one of the most rewarding experiences of my life, sharing in the success of my students is a joy and creates tremendous pride for me." Robyn